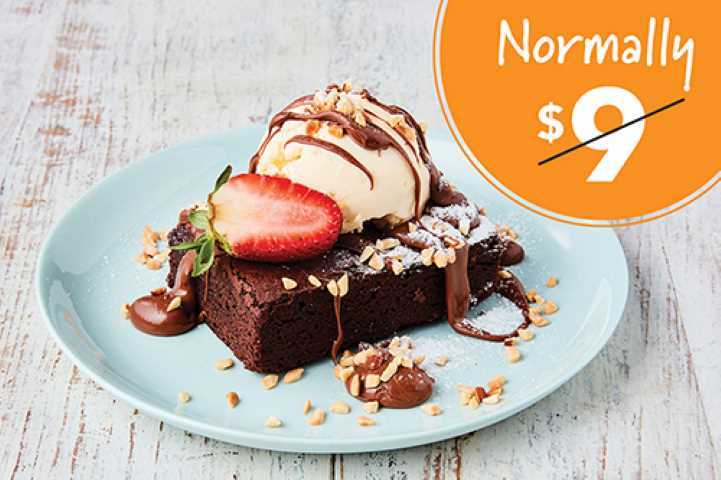 Topped with salted nut crumble with warm Nutella®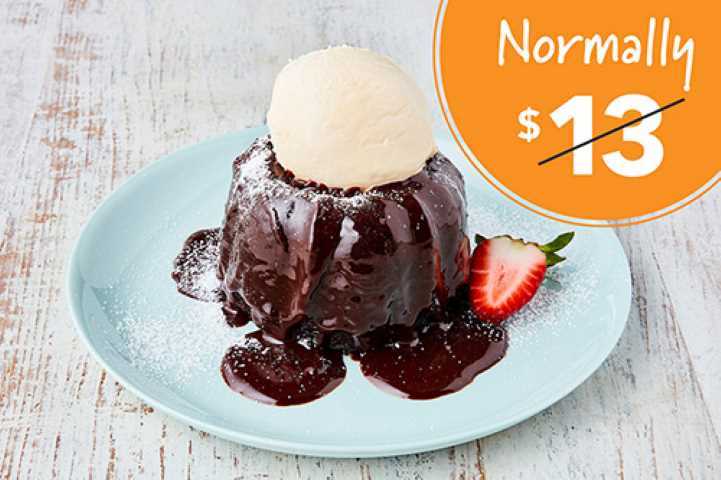 Warm chocolate mud cake with chocolate ganache.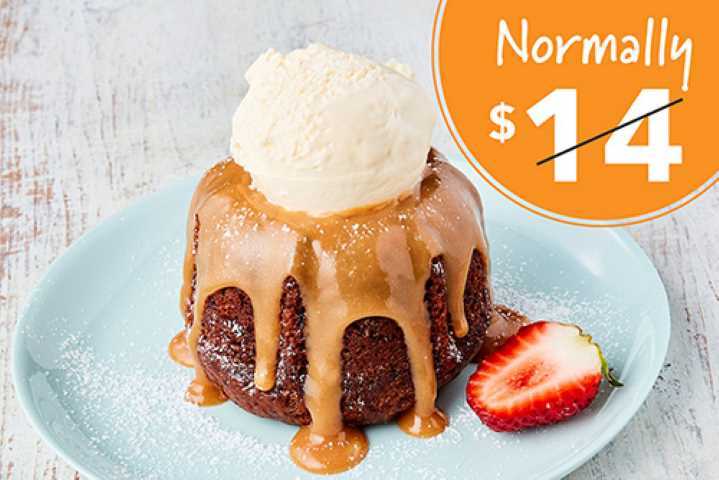 Warm sticky date pudding with butterscotch sauce.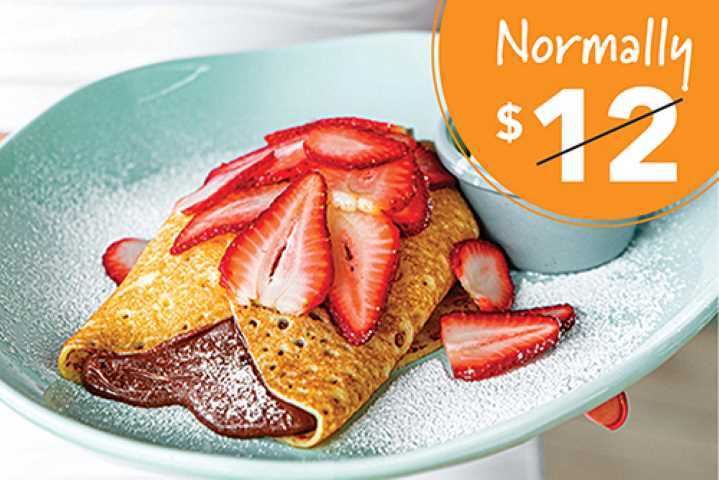 Crépes with warm Nutella®, cream, marshmallows and strawberry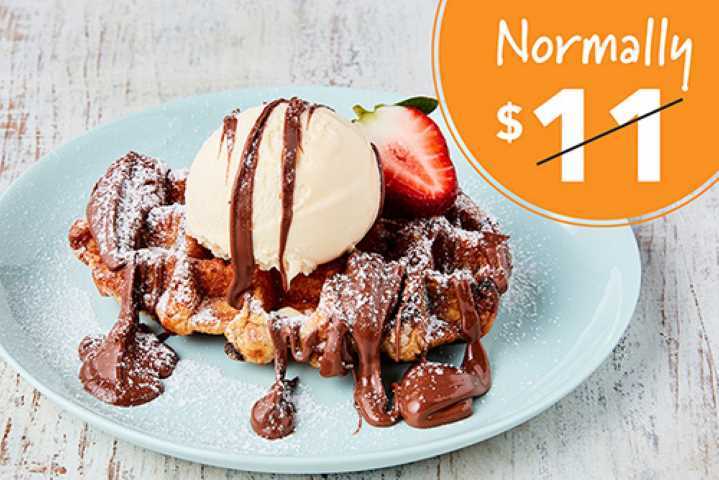 Belgian waffle with warm Nutella® served with ice cream & strawberry
Churros dusted in cinnamon sugar served with warm Nutella® dipping sauce.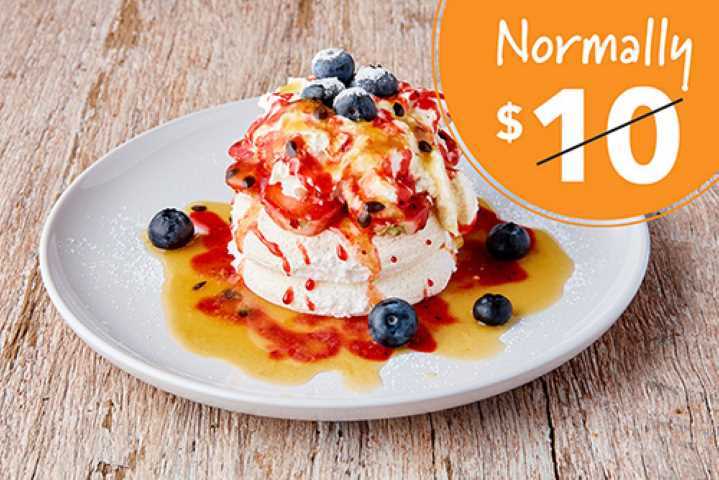 Pavlova with fresh berries, strawberry & passionfruit sauce and cream
Cinnamon sugar, Nutella® & vanilla ice cream
White chocolate ganache, vanilla ice cream & house made crumble
A stack of 3 pancakes served with a berry coulis, house made crumble, fresh strawberries, maple syrup, vanilla ice cream
A stack of 2 pancakes filled with Nutella® topped with maple syrup & served with vanilla ice cream & fresh strawberry
Warm apple & custard bowl topped with our house made crumble, salted caramel sauce, vanilla ice cream, fresh strawberries
A 10% surcharge applies to the total bill on Sundays & public holidays. Menu items are Halal Certified. RASHAYS is proud to offer options for all dietary requirements including a delicious Gluten-Friendly menu for you to enjoy at all locations. Feel free to speak to our friendly staff about your options. Our Gluten Friendly meals may come in contact with Gluten during the preparation. Alcohol only permitted in selected restaurants, please refer to restaurant location for more information.